I Loved You Enough to Say No…
Nothing is so precious and difficult as motherhood, a sentiment perfectly reflected in this timeless post by the late humorist Erma Bombeck:
Someday, when my children are old enough to understand the logic that motivates a mother, I'll tell them…
I loved you enough to bug you about where you were going, with whom and what time you would get home.
I loved you enough to insist you buy a bike with your own money, which we could afford, and you couldn't.
I loved you enough to be silent and let you discover your hand-picked friend was a creep.
I loved you enough to stand over you for two hours while you cleaned your bedroom, a job that would have taken me 15 minutes.
I loved you enough not to make excuses for your lack of respect or your bad manners.
I loved you enough to say, "Yes, you can go to Disney World on Mother's Day."
I loved you enough to admit that I was wrong and ask for your forgiveness.
This is an excerpt. The actual list is about twice as long and well worth reading all the way to the end. You can look it up online or better yet, grab a copy of Bombeck's book If Life Is a Bowl of Cherries, What Am I Doing in the Pits?
Fun Ways to Work Out, Even If You Don't Feel Like It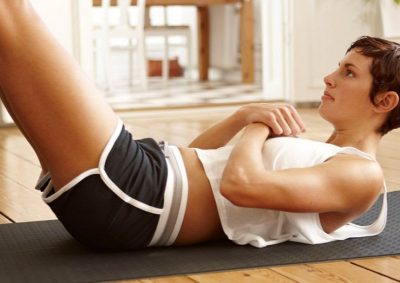 The WHO recommends 150 minutes of exercise/wk. But that's hard to do if you're stuck at home! To help you stay more active, here's a list of ways to add exercise to your day in fun ways.
Market Highlights
* In March, sales prices continued to climb & we saw multiple offers as Buyers tried to take advantage of low-interest rates.
* Although inventory is still DOWN overall from the same period last year, new listings, pending and closed sales were all UP over the last month.

Win a $10 Chateau Cafe Gift Card!
To enter, send your answer to the question below. Correct entries are entered into a random drawing.
There's a one-story house in which everything is yellow. Yellow walls, yellow doors, yellow furniture. What color is the carpeting on the stairs?
Last Month's Question: Mr. Smith has 4 daughters. Each of his daughters has a brother. How many children does Mr. Smith have? Answer: 5 (4 girls and 1 boy)
Congratulations to last month's winner ~ Mrs. Samia Gonzalez
Find 11 Differences between the Living Rooms (answers below)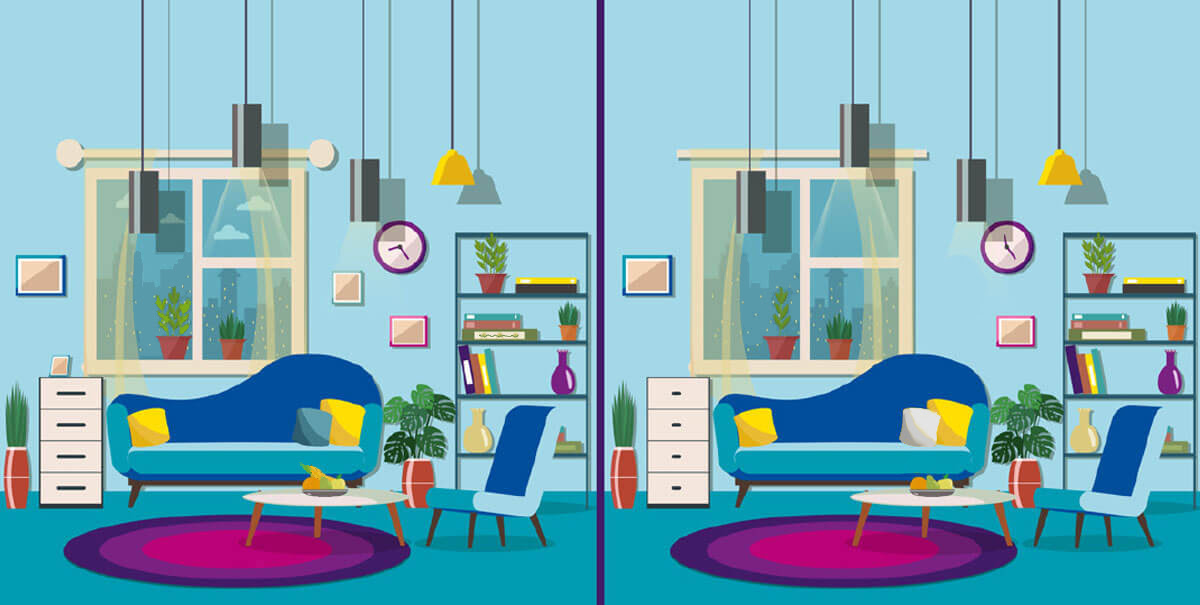 Forethoughts about Having an Emergency Fund
If you don't have an income right now, it's hard to start saving. But it may be the right time to think about it. Many people are getting by in this tough time, because they had the recommended 3 to 6 months of savings. When you're able to start saving again, you may want to begin creating or replenishing your savings cushion. (Infographic)

Wondering about the Real Estate Market?
Even if you're not planning to buy or sell at this time, you may have questions about when to get back into the market. Call or email me to discuss your concerns and questions.
504-250-1610
Dkorn504@gmail.com
11 Differences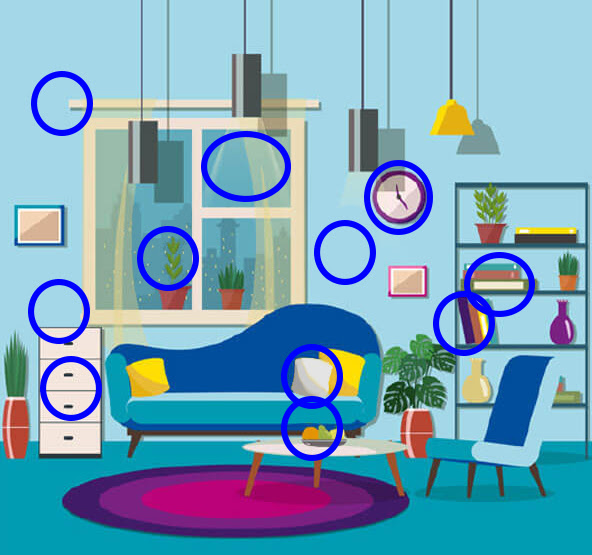 Fruit Bowl
Pillow color
Cloud reflections
Clock
Book label
Book title
# of plants in pot
Curtain rod
File cabinet handles
Picture on file cabinet
Picture on wall
Just for Fun
Thanks for All You Do, Moms!
Dan came home from work and found his three children outside, still in their pajamas, playing in the mud, with empty juice boxes strewn around the yard. The front door was open and there was no sign of the dog. Inside, Dan found a lamp knocked over, the rug piled against a wall, and the TV blaring.
Dan ran upstairs looking for his wife, worried that something had happened to her. He stepped over piles of clothes and a heap of toilet paper in the hallway and rushed to the bedroom. He found his wife snuggled in her pajamas, reading a book. She looked up, smiled, and asked how his day went.
Dan cried out in disbelief, 'What happened here today?'
His wife looked at him serenely and answered, 'You know every day when you come home from work, and you ask me sarcastically what in the world I do all day?" He nodded and she smiled. "Well, today I didn't do it."
The Story of Bubble Wrap
My latest shipment from Amazon was wrapped in bubble wrap, which I don't see much anymore. As I popped a few bubbles, I wondered who invented it.
Well, it started in 1957, when two engineers laminated two plastic sheets together with air bubbles between and tried selling it as decorative wall covering. When no one bought it, they tried using it as greenhouse insulation. When that didn't fly either, they began using it as packing material, leading to BUBBLE WRAP®. Yes, it's a branded name!