Navigating the Market in Uncertain Times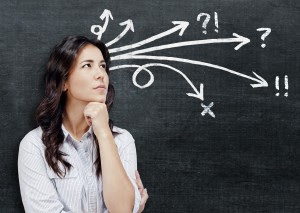 I never thought I'd see the day that the whole world would agree on the same course of action. Yet here we are, agreeing to keep our distance, accepting the collective need to save us all. I'm proud of us. I'm hopeful and eager for us to come out of this well.
About real estate… Surprisingly, there are still plenty of people interested in buying and selling. The housing stock is low, which makes what's available all the more valuable. And there are buyers willing to take advantage of super low interest rates, if they can find a home to buy.
It takes a fair amount of courage to make a real estate move right now. But if you're wondering about buying or selling now, give me a call. I can tell you what's going on from a numbers standpoint…how many properties are still selling or going under contact, and so on. And I can give you a CMA to see what your home is worth. Then we can analyze the pros and cons and decide what to do together. 504.250.1610
I can't predict the future any better than the next person, but I can help you move swiftly. Meanwhile, I'll stay connected through my newsletters so you know that I'm still working, and ready when you need me.
Please enjoy the rest of my newsletter below.
Looking for Something to Get Lost In for a While?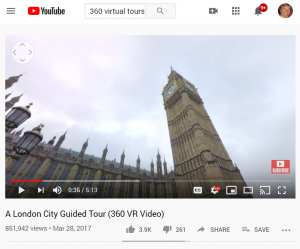 Here's an idea. Go onto YouTube and do a search for "360 Virtual Tours." You'll be able to travel to all the places you can't go to physically right now.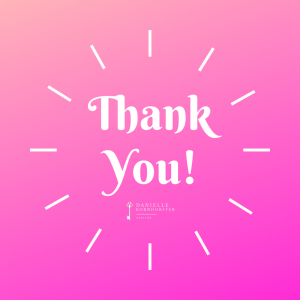 All I can say is …… THANK YOU!!! Whether you're a First Responder, Nurse, Grocery Store Employee or Delivery Driver…. Thank You for helping our community. Just ordinary people doing extraordinary things :).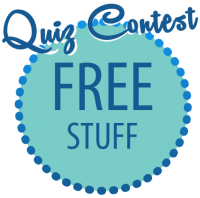 Win a $10 Chateau Cafe Gift Card!
To enter, send your answer to the question below. Correct entries are entered into a random drawing.
Mr. Smith has 4 daughters. Each of his daughters has a brother. How many children does Mr. Smith have?
Last Month's Q&A: What do you get when you divide 30 by .5 and add 10? 70 (not 25). 30 ÷ .5 = 60 + 10 = 70
Congrats to last month's winner ~ Mrs. Sandra Dours
Warning: Fake Zoom Domains Spread Malware
If you're using online conferencing software, such as Zoom or GotoMeeting to work or attend online classes, take note. Cyber criminals are taking advantage. Hackers are registering new fake "Zoom" domains and malicious "Zoom" executable files in an attempt to trick people into downloading malware. Zoom isn't the only platform under attack. GotoMeeting, Dropbox, Coursera, and others are also being targeted.
Here's what to do. Each time you get a Zoom link or document (or a link to any cloud communications platform), take an extra look to make sure it's not a trap. Make sure the sender's email is legit before you click. Also, when you mouse over a link (before you click it) you can often see the true URL of the link in the bottom corner of your screen. Make sure it's legitimately from the correct platform.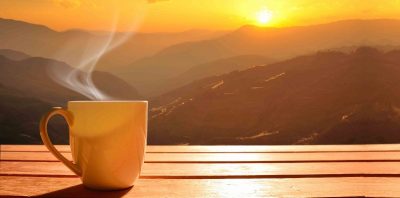 It's more important than ever for us to keep our spirits up and remain enthusiastic. So to help you feel more energized for your at-home work (or non-work) day, I've got some super-simple ideas that can make a big difference in how you experience your day. Here we go:
Have happy thoughts. When you first wake up, even before you get up, think about what you're grateful for, or what you're looking forward to about the day. Ignore creeping doubts for now.
Take deep breaths. The oxygen will fire up your neurons and enhance your mood. Stretching, yoga, or brief exercise can help you breathe deeper. Relax your muscles as you breathe, and breathe all the way into your diaphragm.
Picture the day. Take time to sort through the way you'd like your day to go. Picture the outcomes of any activities you have planned, or picture your workflow. This can help you get moving with more purpose.
Exercise when you get up. By starting the day with even just a little bit of exercise, you'll feel more energetic and enthusiastic. We can all use that now!
Got Time on Your Hands?
Find 100's of INEXPENSIVE (and FREE) Courses to Upgrade Your Skills Online
at Udemy
I love taking Udemy courses! They have everything from MBA coursework to programming, graphic design using Photoshop, web development, fiction writing, excel, personal development, and more!
SEE COURSES – NEW USERS UP TO 75% OFF
A Classic of Positivity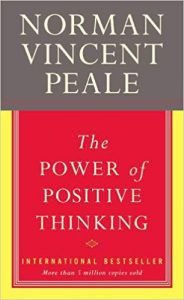 If you have ever read The Power of Positive Thinking by Norman Vincent Peale, the book might have had a profound effect on your thinking patterns, as it has for millions of readers since publication in 1952. If you haven't read it yet, it might be worth a look.
You might find it interesting to know that much of the reason for the book's success (5 million copies) might stem from the hypnotic language patterns used by Peale.
Although Peale says that his theological practice and strategy was directed more at self-analysis, forgiveness, character development, and growth, many expert psychologists and psychiatrists take umbrage at his "supposed" expertise, coming as it does from a lay person. As always, read wisely. For more on this, see Wikipedia: Norman Vincent Peale.
RIP the Apostrophe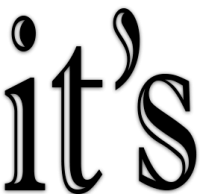 Are you confident you know your 'your' from your 'you're'? Your 'lets' from your 'let's'? Or 'its' from 'it's'? Apostrophes can be tricky. Faced with a choice, many people leave them out. Of course this is technically wrong, even if a slew of companies set a bad example by doing so. Starbucks, anyone? Or is it Starbuck's? Who cares?
One person who cares more than most is John Richards, who founded the Apostrophe Protection Society in 2001 to preserve "the correct use of this currently much abused punctuation mark," which he called a "very useful little device."
But in 2019, at the age of 96, he regretfully disbanded the Apostrophe Protection Society, lamenting that the "ignorance and laziness present in modern times have won!"
I blame texting. It takes too much effort to find the apostrophe!